Carbon offsets for a zero-carbon future
Do your part to help reduce greenhouse gases. Support sustainability projects.
Our daily lives are filled with activities that create emissions and spur climate change.
Almost all the things we do from working and driving to shopping and cooking have a carbon cost.
So, what are carbon offsets and
how do they help tackle climate change?

When you buy offsets with EcoCRED, you support science-backed initiatives that reduce pollution and slow down climate change.
The average American creates about 88 pounds of carbon emissions every day. To meet the UN's climate goals and avoid environmental catastrophe, everyone in the world needs to lower their daily emissions to 11 pounds. It's a dramatic cut, but we can do it.
Carbon offsets can help us get there by allowing us to compensate for these emissions and reduce our impact on the planet.
Shop Offsets By Number of People
---
Verified By Trusted Third-party Organizations

EcoCRED supports specific carbon offset standards that guarantee transparency and assure verification of all our projects.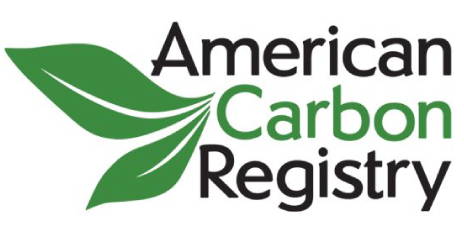 Offsets aren't for everyone.
Want to do the hard work and develop eco friendly habits?
Download the EcoCRED app
With the EcoCRED app, you can measure your carbon footprint and build eco-friendly habits that help our planet every day. Our app community has reduced over 2.5 million pounds of carbon emissions by taking simple, daily actions. Get the app now and join the climate fight!